A little bit about me: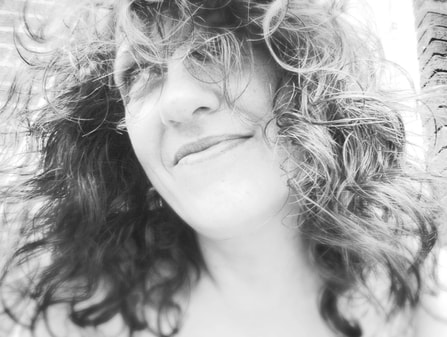 Contact me:
818studiostremont@gmail.com
216.870.2012
Trained as a fine art photographer with a heavy background in the studio arts, Barbara has been an active photographer for over 22 years. She currently specializes in portrait, event and fine art photography at her studio and on location in Cleveland, Ohio.
Short Biography
Barbara currently resides in Cleveland, Ohio and is one of the primary artists featured at new
Cleveland Downtown Hilton
. She is the owner/operator of
818 Studios
in Tremont where she runs her photo studio and hosts gallery openings for local and national artists. She participates in several art events around the city and beyond all while maintaining her business that now specializes in
portraits, commercial work, events and corporate installations.
* * *
Ever since she was gifted a Pentax film camera back in 1992, Barbara's conscious life has been driven by the world of photographic imagery, she was immediately hooked. "It was the perfect combination of science and creativity that I wanted, in a world before computers it was truly scientific", she laughs.
She had completed her studies in studio art and art history 3 years prior and she was ready to find her footing in the art world. That she did. For
the rest of the 90's and beyond, she poured her soul into learning as much as she could about what
really
makes a remarkable, beautiful photograph. "In my 20+ years of actively shooting, I still don't know the answer" she says. "People sometimes love photographs that I don't love and vice versa, there really seems to be no rhyme or reason, I just know that I have to keep looking for that holy grail. Maybe the holy grail is the search itself." She also delved into the darkroom. Taking advantage of
The Cleveland Institute of Art'
s continuing education program, she honed her trade and at the same time worked in photo labs across the city.
"I officially started Barbara Merritt Photography in 1997. I was working at Midtown Imaging Color Lab and all of a sudden they just closed the doors. There was a shift in the world of photography that was heartbreaking and exciting at the same time. Photography as we knew it was essentially over. I was ready to seriously start
taking
pictures instead of just developing them." With a small apartment in the
Tremont
neighborhood of Cleveland and a new (giant) computer she started implementing her plan to photograph children at their own homes, "it was a niche that worked really well actually. I didn't have a studio so my idea was to go to the client and save the studio costs, it actually worked and eventually turned into a whole different animal". She moved across the street to a big loft, bought some lights and started a studio. Within that studio she created an art gallery and went on to do her first solo show in Cleveland.
These days, Barbara travels as much as she can in order to keep her eye on the horizon. She is always looking for new ways to express her feelings about the crazy world we live in and also provide the beauty we sometimes need to dull the edges. "My work lately has been almost dream like in nature. I've been wanting to see darker, saturated colors and present some sort of reckoning on the horizon. I'm trying to feel the sound and vibration within the image with the series
Into The Fade
. I'm really fascinated by seeing things from the other side of an imaginary plane."
"The still image has saved my life again and again, I'm constantly grateful for the gifts it bestows upon my psyche."
Current and past exhibitions:
1995 Artbar (Metropolis), group exhibition, Cleveland, Ohio
1997
Tremont Art Walk
, Edisons, Solo Show, Cleveland, Ohio
1998 Kelly Randall Gallery, Cleveland Ohio
2000
Euclid Arcade
group exhibition, Cleveland, Ohio
2002 Merritt Photo Studios Group Show, Cleveland, Ohio
2003 Merritt Photo Studios Group Show, Cleveland, Ohio
2004
Tremont Art Walk
,
Doubting Thomas Gallery
, Cleveland, Ohio
2006 The Common Space, "Fragile and Frail Are We", Chicago, Illinois
2011
The 50/50 show
at
78th Street Studios
, Cleveland, Ohio
2011 Canoe Club, Marblehead, Ohio
2011 The Nest, Tremont, Cleveland
2012
The Greenhouse Tavern
, "Respect the Bike", Cleveland, Ohio (current)
2012
The 50/50 show
at The Dredger's Union, Cleveland, Ohio
2012
The Brandt Gallery
"TwoCannons and an Icon" Cleveland, Ohio
2014
The Cleveland Print Room
"Hidden Mother Exhibit" Cleveland, Ohio
2015 Gallery 160 "Northern Exposure" Cleveland, Ohio
2016
House Tremont Gallery
"Into the Fade" Cleveland, Ohio
2018
818 Studios
Grand Opening group show, Cleveland, Ohio
2011 Published photos in
"Films and Grains" Magazine
, Issue 2
2013 - 2015
Cleveland Orchestra
Promotions - Nationwide
Corporate clients include:
Wolf's Gallery
Hilton Hotels
Cleveland Orchestra
Kalisher Design
Planned Parenthood
Jennys Poppees Popcorn
​
Paul Davis Restoration
Seam Manufacturing
The Leukemia and Lymphoma Society