A little bit about me: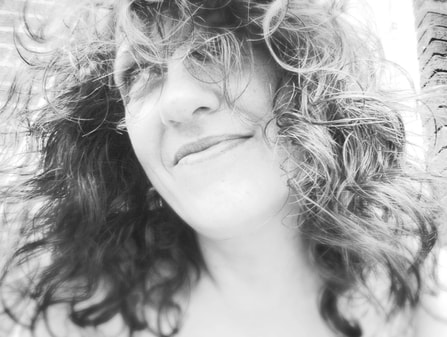 Contact me:
barbmerritt@gmail.com
216.870.2012
Trained as a fine art photographer with a heavy background in the studio arts, Barbara has been an active photographer for over 22 years. She currently specializes in portrait, event and fine art photography in
Cleveland, Ohio
.
Bio and Exhibitions:
Ever since I was gifted a Pentax K1000 back in 1992 my conscious life has been driven by the world of
photographic imagery. Immediately, the science and manipulation of film chemistry and the philosophy of
imagery had me hooked. Since then, current digital revelations in photography keep me intrigued with
possibilities I have yet to even imagine,
I graduated from New York State University at Regents in 1989 but most of my schooling was spent at
Thiel College
and Cleveland State studying studio art and art history. Post grad studies specifically in
photography were continued at the
Cleveland Institute of Art
.
I started my own business in Tremont around the year 2000. With a studio, a dark room and a gallery I was
able to curate several shows with some stellar Cleveland artists. I feel incredibly lucky to have had this
time in the earlier days of the Tremont Artwalk, the memories continue to inspire me.
After managing an art gallery in Chicago for few years and a change of scenery, I am back in my favorite city participating in
several shows and events as well maintaining my business Barbara Merritt Photography which specializes
in portraits, product shoots, events and corporate installations.
The most recent large exhibit at House Tremont titled "
Into the Fade
" was inspired by ideas of a post apocalyptic
landscape. This series of double exposures evokes the aftermath of a planetary shift. Haunting images of our
everyday lives combined with altered reflections of light convey a memory of a former world. The underlying
images were gathered from all over the U.S. in order to reflect the scope of such a shift in light and time. Color of
a former state linger and pop in this somewhat lonely look at life after now.
The still image has saved my life again and again. I am eternally grateful for the gifts it bestows on my
psyche.
Current and past exhibitions:
1995 Artbar (Metropolis), group exhibition, Cleveland, Ohio
1997
Tremont Art Walk
, Edisons, Solo Show, Cleveland, Ohio
1998 Kelly Randall Gallery, Cleveland Ohio
2000 Euclid Arcade group exhibition, Cleveland, Ohio
2002 Merritt Photo Studios Group Show, Cleveland, Ohio
2003 Merritt Photo Studios Group Show, Cleveland, Ohio
2004
Tremont Art Walk
, Doubting Thomas Gallery, Cleveland, Ohio
2006 The Common Space, "Fragile and Frail Are We", Chicago, Illinois
2011 The 50/50 show at
78th Street Studios
, Cleveland, Ohio
2011 Canoe Club, Marblehead, Ohio
2011 The Nest, Tremont, Cleveland
2012
The Greenhouse Tavern
, "Respect the Bike", Cleveland, Ohio (current)
2012
The 50/50 show
at The Dredger's Union, Cleveland, Ohio
2012
The Brandt Gallery
"TwoCannons and an Icon" Cleveland, Ohio
2014
The Cleveland Print Room
"Hidden Mother Exhibit" Cleveland, Ohio
2015 Gallery 160 "Northern Exposure" Cleveland, Ohio
2016
House Tremont Gallery
"Into the Fade" Cleveland, Ohio
2011 Published photos in
"Films and Grains" Magazine
, Issue 2
2013 - 2015 Cleveland Orchestra Promotions - Nationwide
Corporate clients include:
Wolf's Gallery
Hilton Hotels
Cleveland Orchestra
Planned Parenthood
Jennys Poppees Popcorn